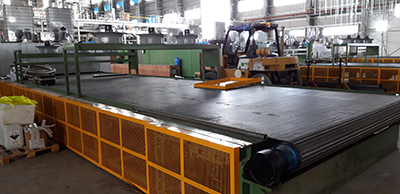 Photo above is the on-going equipment installation of the annealing lehr outfeed conveyor.
San Miguel Yamamura Asia Corporation (SMYAC) is a glass container manufacturing plant and a joint-venture company of San Miguel Corporation and Nihon Yamamura Glass Co. Ltd. of Japan. In 2018, SMYAC has started their plant expansion projects and a new facility was built to house the addition of four glass production lines.
Lawin Technologies Incorporated was tapped to install all the glass manufacturing equipment for the newly built SMYAC facility. Though the equipment was supplied by SMYAC, they awarded to Lawin the installation of their highly sophisticated equipment. Series of meetings were held together with Lawin's and SMYAC engineers to plan the details from the installation process to the commissioning of the equipment.
The project requirement is to install the four glass production lines. The works involve the equipment installation of annealing lehr, glassveyor, shear spray, Applied Ceramic Label (ACL) decorating machine, compressed air piping, exhaust duct systems, installation of utility piping and electrical system.
The approximate project worth is 30 Million Pesos.
Other related photos below: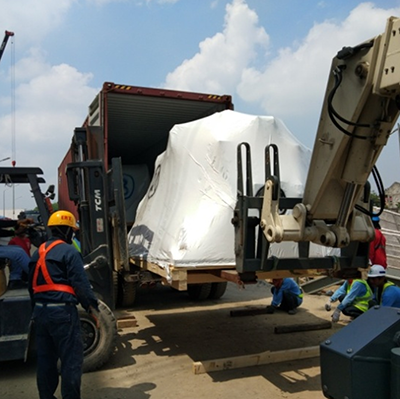 Unloading of palletizing equipment
     Lifting of Cold end Equipment to second floor of YC Production Building
     Lifting of other accessories of cold end packing equipment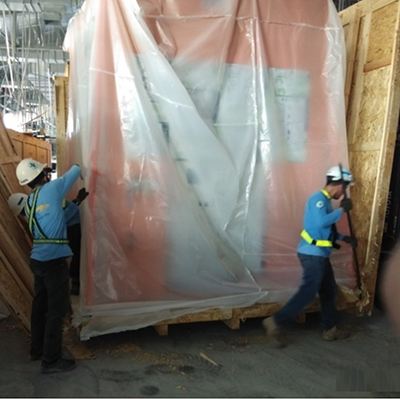 Uncrating Works
     Hauling of pallet conveyor/roller to installation area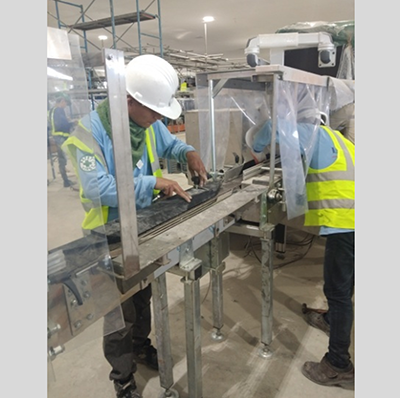 Assembly and installation of bottle line conveyor along other line of YC
     Piping Works for Working End and Forehearths of Hot End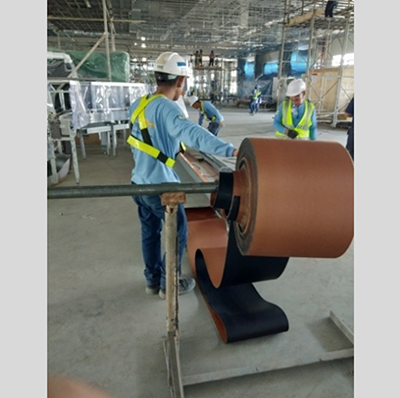 Installation of Belt of cullet conveyors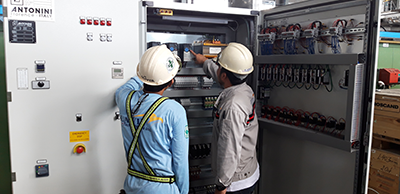 Inspection of the electrical works